Congenital
Heart Program
at Albany Medical Center Hospital
The pediatric cardiologists of Capital District Pediatric Cardiology are members of the Congenital Heart Program at Albany Medical Center Hospital. The Congenital Heart Program is a team approach to the management of congenital heart disease and congenital heart surgery under the leadership of congenital heart surgeon Dr. Neil Devejian. In addition to a congenital heart surgeon and pediatric cardiologists, the team consists of pediatric anesthesiologist, pediatric intensive care physicians, neonatologists, and specialized nurses. The team works closely together every day and formally meets once a week. All cardiac in-patient care, including all surgeries and all cardiac catheterizations, take place at Albany Medical Center Hospital.
Congenital cardiac surgery programs in New York State are closely monitored by the New York State Department of Health. Available data from 2002-2017 show that the Congenital Heart Program at Albany Medical Center Hospital has one of the lowest observed (actual) mortality rate (OMR) in New York State.
Meet the
Region's Only Pediatric Cardiac Surgeon
Neil Devejian, MD
Born in New York, Dr. Neil Devejian received his bachelor's degree from the State University of New York at Binghamton in 1988 and his medical degree from the State University of New York, Upstate Medical University in Syracuse in 1992.
He completed his general surgical residency at the State University of New York, Upstate Medical University in Syracuse in1997 and his cardiac surgical training at the University of Michigan in 1999. Following this he became the John Alexander Fellow in congenital cardiac surgery under the mentorship of Dr. Edward Bove at the prestigious Mott Children's Hospital of the University of Michigan.
As the region's only pediatric cardiac surgeon since 2001, Dr. Neil Devejian has performed more than 2,000 operations to correct congenital heart defects. He ranks as one of New York's top surgeons with the lowest mortality rate for surgery performed on infants and children with congenital heart disease. As director of the Congenital Heart Program at Albany Med, he also performs cardiac surgery for congenital conditions affecting adults and consults with pregnant women whose infants will need cardiac surgery.
Chief, Division of Pediatric Cardiothoracic

Board Certified

American Board of Thoracic Surgery, 2000
(Thoracic Surgery (Cardiothoracic Vascular Surgery))

Board certified in Thoracic Surgery and Congenital Cardiac Surgery.

Associate Professor of Surgery and Director of Pediatric Cardiac Surgery at Albany Medical Center.
Excellence
in Pediatric Care
July 2019 - Direct to Physicians News - Albany Medical Center
Albany Med's Congenital Heart Disease Program Receives High Marks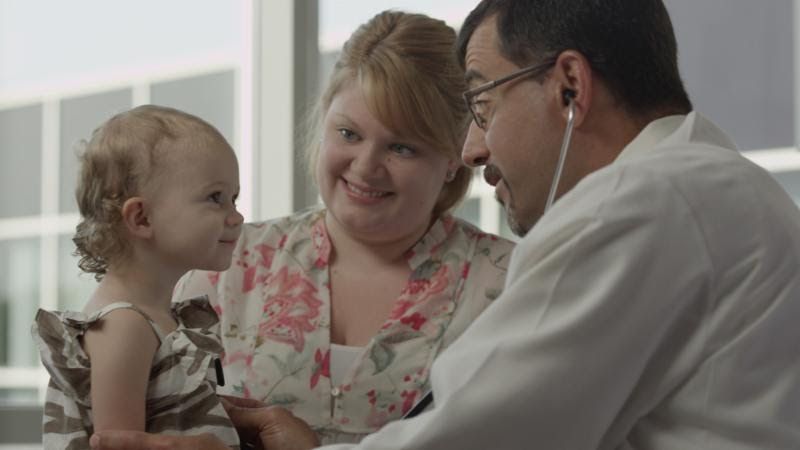 Albany Med has a long tradition of providing excellent cardiac care to children. For two decades, the hospital has maintained a specialized and comprehensive program focused on the needs of patients with congenital heart disease (CHD).
At Albany Med, medical and surgical care of the highest quality is provided to patients with CHD from the Capital District and beyond.
Albany Med submits all outcomes data to the Society for Thoracic Surgeons (STS) , which maintains the most comprehensive cardiac surgical database, nationally and internationally, as well as to the New York State Department of Health; (latest year for which information is available). Both release their reports to the public.
We encourage you to visit their websites to learn about the valuable and high-quality resources available to children and adults - right here in our region - at Albany Med.
Albany Med Congenital Cardiac Surgery Outcomes Exceed Study Averages
We are delighted to highlight some of the pertinent data outcomes at Albany Med from STS's 2014-2017 full report.
1. Operative Mortality for all patients

Albany Med: 5/308 = 1.6%
STS: 2.9%

Albany Med risk-adjusted overall mortality = 2.1% (top 10th percentile of all programs reporting to the STS national database).

2. Risk-Adjusted Mortality

(STAT mortality level categories allow outcomes to be assessed in relation to the complexity of the operations being performed using a multi-institutional validated complexity stratification tool. STAT mortality levels range 1-5, 5 being cases of the highest complexity).
This data reflects that Albany Med has a full spectrum congenital heart disease program, treats cases of the highest complexity and achieves outcomes comparable to, or better than, the most prestigious medical centers in the United States that treat patients in all risk categories.
3. Length of Hospital Stay in hospital days (median)
The length of hospital stay correlates to the quality of the surgical procedure performed and the post-operative care delivered. This is an important consideration because it bears upon longer-term outcomes, such as late survival and quality of life. Albany Med performed significantly better in all categories across the spectrum of complexity.